Termite Control, The Woodlands, TX
Termites In The Woodlands, TX!
Termites are small insects that create big problems for residential and commercial spaces in The Woodlands, TX and Houston. Whether you are dealing with the Subterranean, Dry wood, or Formosa species (all common in The Woodlands, TX and Houston), a termite infestation can wreak havoc on your house or office, leading to costly and time-consuming repair and remodel projects.
Before the problem becomes too massive to overcome, Call us today at CPL Pest Control and let us solve the issue by getting to the source – removal and abatement of termites on your property!
Termites cause the most damage by getting into your home or office and destroying it from the inside out. And the most difficult part is you rarely have the chance to see them or pinpoint where they are going. In most cases, you notice termites only after they have done substantial damage.
Fortunately, at CPL Pest Control we have a system for identifying and solving the termite problem quickly and affordable. Using thermal infrared camera technology, we can detect even the most difficult-to-see termite colonies!
While using not only the most advanced techniques in the industry to determine Termite presence, we also are the most thorough in Termite investigations. We will examine every piece of wood in your home to accurately ensure your home stays safe from Termites!
Termite Control Company Near The Woodlands, TX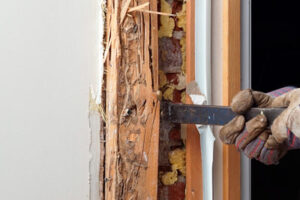 For most termite control companies, this is often the largest hurdle to overcome. Once we locate the termites and their colony, we can focus our efforts on destroying the colony and removing the offending termites! Because we have great technology and can so effectively find the termites, our termite control service is backed by a 100% satisfaction guarantee! We love having the equipment and experience to find and remove termites, and we are sure you will too.
Once we have removed the immediate problem, we will help protect your home or office against future infestations using the latest environmentally safe, non-toxic pesticides. These products are safe for your home, pets, and family, and are guaranteed to stop termites in their tracks before they cause any more damage!
If you are tired of termites destroying your beautiful home, call us today at CPL Pest Control. We will be happy to help you with our termite control services.
Check out our blog, where we post regarding Termites daily!