SOIL TERMITE PRE-TREATMENT CONROE, TX
Conroe, TX is no stranger to Termites. In fact, Conroe and Montgomery County experience some of the highest levels of Formosan and Subterranean Termite populations in Southeast Texas. This could be because of the wooded atmosphere and or swampy bayous that surround Conroe, TX. Both Subterranean and Formosan Termites originate in the soil. They use the soil to transfer from one area to another. Often running into our homes here in Conroe, TX. There are different ways to protect your home from these two types of Termites here in Conroe. However, the best type of Termite prevention is by far superior and guaranteed to defend your home from Termite invasions. The best way to defend your home against Termites in Conroe, TX is by doing what is known as a "Pre-Treat Soil Treatment".
What Is A Pre-Treat Soil Treatment?
A Pre-Treat Soil Treatment is a Termite treatment designed to be applied BEFORE the foundation of a home has been poured. This treatment occurs right before the foundation has been laid and after all footers and beams have been completed.
Why Is This Termite Treatment Preferred?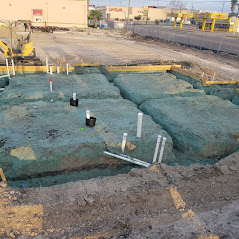 This Termite treatment is preferred here in Conroe, TX because it guarantees Termites cannot penetrate into your home. Because the soil is treated before the foundation of the structure is laid, it creates an ultimate barrier! The chemical then bonds with the soil, cementing its particles to the soil. Because this soil will go undisturbed for the lifetime of the foundation and will be free from moisture such as rain, the parts per million that compose the chemical compound will last much longer than any other treatment available!
Also, the entire surface area of the home is protected from Termites. In other treatments, such as the liquid barrier treatments, only the perimeter of the home is the barrier against Termites. Though a liquid barrier treatment is the best "post-construction" Termite treatment available, it still is not as great as a "Soil Pre-Treatment"
When Should I Contact CPL Pest Control About A Soil Pre Treatment?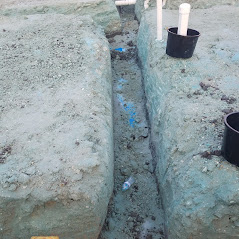 You should contact us as soon as you have plans break ground on construction. One of the things that separates us from our competitors is our use of a "Blue Dye Indicator." We use this blue dye indicator to demonstrate to our technicians, the builder, and the owner just what portions have been treated. It is our objective that every square inch of your structure be protected from Termites. The only way to do this is to ensure this is to mark the areas we have sprayed. By the end of your treatment, the entire surface area should be painted with the blue dye!
If you live in Conroe, Spring, The Woodlands, or any other area, call CPL Pest Control today to schedule your Soil Pre Treatment service! Don't delay and don't trust just any team with this project! You deserve the best and the highest level of quality in Termite prevention. Let us here at CPL Pest Control take care of all your Termite needs!