About Us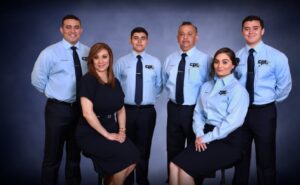 Our family started CPL Pest Control with a simple mission: Provide people with the best pest control services, ensure that every client is satisfied with our work, and do it all at a fair and affordable price.
For 20 years, we have fulfilled that mission, and we are proud to have a reputation as the trusted source for professional pest control services in Conroe, Houston, and the surrounding area. As a family owned and operated business, we know that a large reason for our success is our integrity, commitment to exceptional service, and the relationships we have built within our community.
We believe that every person deserves a safe and healthy place to call home, and our residential pest control services help to make this mission a reality. When we work with people in this community, we take the extra time to survey their property, make accurate and helpful recommendations, and follow through on our commitments.
If you are faced with a pest problem and do not know what to do, call us today. Our team of highly skilled technicians will be able to help you solve even the most difficult or frustrating issue. We specialize in pest control and abatement and take the added step of securing not only your home but your property as well with our special blend of environmentally safe, non-hazardous pesticides.
As a family business, we understand just how valuable family can be. This is why we take extra precautions to ensure that your home is safe for you and your family, friends, and guests. We work hard to solve your pest problems so that you don't have to – when you call us at CPL Pest Control, you can rest assured knowing that we will handle the problem for you.
It has given us great pride over the years to provide exceptional pest control services to Conroe and Houston TX. Thank you for choosing CPL Pest Control as your leading service provider. We look forward to serving you with your next residential or commercial pest control service.