Bee & Wasp Control Conroe, TX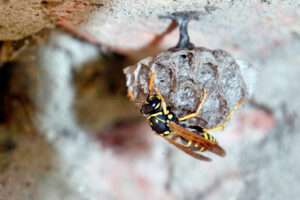 Bees and wasps can be especially painful pest problems for homeowners and business managers. When they invade your residential or commercial space, you have to deal with not only the annoyance of swarming insects but the added danger of repeated stings.
And if you or anyone in your home or office is allergic, this nuisance can turn deadly – FAST!
At CPL Pest Control, we take bee and wasp control very seriously – after all, this is not only a pest issue but a health-related one. Our team of licensed professionals will quickly and efficiently remove the bee and wasp problem from your home or office, giving you the peace of mind knowing that the danger has been eliminated.
We offer a FREE onsite inspection to help you identify the root of the problem. Most often, this involves a beehive or wasp nest on your premises. Fortunately, our technicians have the skill and experience to safely find and remove the hive from your home. If this is a honeybee hive, we will take extra precautions to relocate the hive safely, allowing the honeybees to move to a better location without causing them too much harm.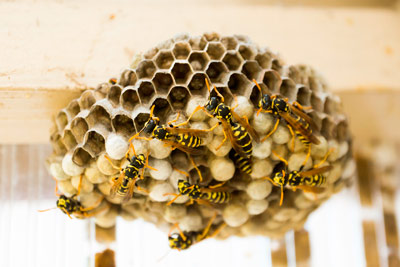 Once the hive or nest has been removed, the bees and wasps will follow. Our technicians do not stop there though – they will take the necessary time to completely survey your home, filling and sealing any cracks or holes where the bees and wasps might want to return. At the end of the project, we will show you the results – a safe, pest-free home or office.
Pest Control Company Near Houston
For 20 years, CPL Pest Control has served the Conroe and Houston area with premium pest control services. We take pride in being your trusted source for bee and wasp removal and control, and we will take every action necessary to ensure your health and safety. Our work is backed by a 100% satisfaction guarantee, so you never have to worry about a job being left undone.
When you are being threatened by bees and wasps, you deserve a company that will quickly help you solve the problem. Call  CPL Pest Control today to learn how we can restore your home or office with our professional bee and wasp control service.