Residential Pest Control Services Conroe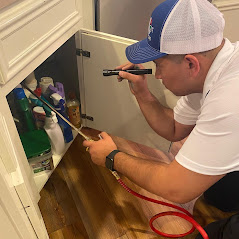 Your home is your sanctuary, a safe place that protects the health and well-being of you and your family. And when it comes to your family, there is nothing more important than keeping them safe. Unfortunately, in the United States, pest infestations can disrupt your daily life at home and put you under threat for illness and disease especially in a commercial property setting like restaurants.
Pests including fire Ants, carpenter ants, spiders, bed bugs, roaches, and all other home pests are covered under our pest control plans. Our service plans do not allow insects to get inside your home and business. To stop them in their tracks, you need a dedicated team with a proven system for residential pest control services. When you need the job done right the first time, call us at CPL Pest Control.
Pest Control Company Near Me!
CPL Pest Control, specializes in residential pest control services in Spring, Conroe, The Woodlands, Houston and the Entire Greater Houston Area. Our team of highly skilled technicians along with more than 20 years of experience credits us with the expertise and industry knowledge to keep your family safe from the dangers of invading pests. In short, we rid your home of unwanted pests quickly and safely. Eliminate your pest problem by contacting us today. Call 281-683-6737 if you live in the greater Houston areas or call 956-739-0259 if you live in the Rio Grande Valley.
Our proven pest control methods go the extra mile to protect your home and business. As pest control experts, we know that while conventional pest control services create a perimeter barriers around your home. We take it a step further and focus on pest abatement in your surrounding yard as well. This prevents future infestations! By creating a wider safety barrier around your home, we keep invasive species from attacking your home before they ever enter!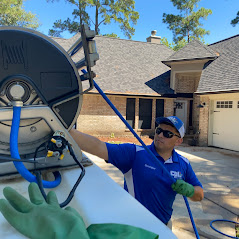 And because we like to cover every possibility, we also create a perimeter inside your home. Our interior pest control products are developed using non-toxic, environmentally safe chemicals – you will never have to worry about your children or pets being exposed to harmful solutions.
Our multi-layered approach to pest control allows us to offer every client a 100% satisfaction guarantee. We are certain that our methods will keep your home safe from insects and pests, and if you ever have a concern, just give us a call. We will send out a technician to help you as soon as possible.
We have built our reputation as the premier pest control specialists in Conroe TX. If you want guaranteed protection for your home, call us today at CPL Pest Control.